Home & Garden in Australia Exposed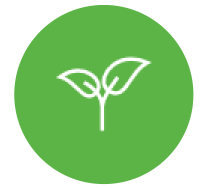 pest control
We offer you the best pest control services in Perth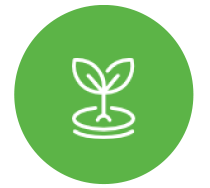 garden watering
We help set up irrigation systems for your lawn.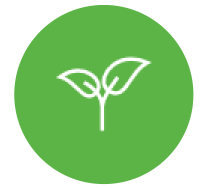 GARDEN CARE
Had a busy day? Our experts will take care of your lawn.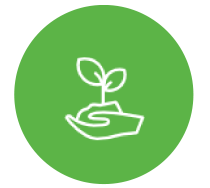 LANDSCAPE DESIGN
We also provide contouring help.


Very prompt and within budget!

Garden is one of the most beautiful things that can elevate the look of your house, and all of us wish we could own one. A beautiful garden has the power to turn any house into a paradise. Out there some of us spend almost the whole day in the garden, maintaining them and finding ways to add more beauty to them. This little written-piece is for those guys out there. Here we are going to list the best DIY garden ideas that you could use to turn your garden around. We hope it serves useful.
Use old tyres:
This is one of the simplest and the most available DIY ideas of all time. Almost all of us have a lot of waste tyres at home. If not now you will never be able to use them again. Old tyres can be used to hang plants and other creepers that require support to grow. Your task here is simple. Gather a couple of old tyres and get them painted in any colour that goes well with a garden. Then trying hanging them with some plants and you are good to go.
Sit them on benches:
There are a lot of ways in which you can make your own DIY benches. In case if you get a chance to make them, turn them into white benches. They can even be broken and unfixed, and it doesn't matter. All you have to do is to make them look like new ones. Now you can place your pots on them or grow creepers on them.
Try a Fountain:
Forget the large fountains that you see in hotels and malls. We are talking about small DIY ones. Wondering how you would make your own fountain? It is quite simple. All you need is a staircase or something that is similar to it. Get vases or basins in earthenware because they look natural and get them painted if required. Then make holes in the pot and place them on the step. After that all you need a tap with a tank that can recycle the same water. WE are sure it is going to sit like a piece of antique.
Fill the lights with garden:
Lighting the garden is one simple but beautiful trick to make it look pretty all the time. In fact, if you are a garden lover, you will definitely agree that there is nothing more beautiful than a lit up garden. All you need is a bunch of serial lights, and you are good to go. Throw them on the trees and make them look attractive. But be careful as to what you are doing, especially when you have kids at home. Garden is a place with a lot of water and makes sure you are careful with the electrical items.
Build a tree house:
Now you know for sure that we are not talking about the real tree house. Treehouse is such a beautiful addition to the garden. Mini tree houses in your garden add a dramatic feel to your house, and it is also a great place for you to hang out with pets or get there to read a book. Kids can have ultimate fun here.
In case if you have a garden set at home, then that shall be the most important part of the house. This is because when you have a garden, everything starts from there. In most cases, a garden is located in the front of the house, or the garden surrounds the house. In both cases, it has a great influence on the look of the house, and that is why it is important that you keep it healthy and make sure that it always appears good. So here are some of the tips to maintain your garden.
Think before you buy:
This is probably the first and the most important thing when it comes to maintaining a garden. It all starts with the process of buying. Whenever you buy something for your garden, it is important that you examine it carefully and make sure that it fits your garden. Never buy something that you will least prefer to grow in your garden or seed that will be nothing but garbage. Also, certain plants never grow in certain places. So do proper research before you buy something for your garden.
Look of the house:
We already saw that a garden would have a lot of impact on the look of the house and that is why it is important that you go with the type of garden that suits the look of your house and the one that you will be able to maintain in the long. Everybody wants to have a beautiful garden, but the problem with that garden is that sometimes they are not able to maintain it. So make sure that you have a garden that you can maintain. A garden always has to complement your house.
Keep them healthy:
The first quality of a beautiful garden is that it is healthy. So the first thing that you make sure with your garden is that you keep it healthy. Weed out your garden on a regular basis and always be on a lookout for bugs. A little bit of carelessness can ruin the beauty of the entire garden. Bugs have the character of transplanting harmful virus and bacteria that can cause disease. Apart from that, an unhealthy garden can also harm the inmates of the house.
Water it properly:
As much as it is important for you to keep yourself hydrated, it is more important for plants to stay hydrated. The major energy that they draw for the living is from air, water and sunlight. While they can automatically get the other sources, water is something that has to be given to them periodically and in the right quantity. So water your plants properly.
Create the right ambience:
While some plants require a lot of sunlight, other plants don't. That is why we are bringing this to your concern. Plants have to be grown in proper lighting conditions, and it also has to be made sure that they are prone to proper air circulation if they require them. So make sure you provide them with the ambience that they require to help them grow healthily.
Garden is quite an interesting task that many of us. However, it is not going to get complete without the necessary tools that are required to keep them clean and neat. If you are a lover of gardening and love spending a lot of time in your garden then probably you must be having all these tools. If you are a beginner yourself, then you might not know the things that you have to own. So here are some of the tools that every gardener should possess.
Wheel Barrow:
This is probably the last thing that many people have on their list of tools, but I would always love to place this first because of the lack of importance it receives among people who love gathering. Only a very few people realise the importance of a wheelbarrow. Cleaning your garden is the first tip always to have a beautiful and well-kept garden. I wonder how people clean all the mess without a wheelbarrow in their garden gear?
Digging Spade vs Dibber
I would say you need them both. Of course, as a gardener, you must be carrying a digging spade, but little do you know about a dibber. A dibber is a tool that is used for making a hole in the soil and the one that can be used to plant seeds and small saplings. A lot of people use spade here, and that is where they go wrong. A digging spade might not solve the purpose. Instead, we would recommend that you use a dibber for them and spade when you are actually planting something bigger.
Garden Knife and scissors:
These again are the two essential tools that you always should have as a gardener, and that is important to carry out a lot of everyday gardening activities. Cutting, pruning, trimming and shaping the shrubs or plants that you grow are very much important for maintaining the look of the garden, and that is why we suggest that you always have a good garden knife and scissors. Of course, you do not fail to carry them as a gardener. Just a humble reminder!
Golden Gark:
A golden girl is again one of the most effective tools that we should have to maintain the garden. Quite contrary to that we have a lot of people who do not even know what a golden gark is. It is a multi-purpose tool that can be used as a rake, shovel and a soil sift at the same time. This way you are saving a lot of time and money. So do not forget to gift yourself a gark, if you love gardening.
Hoe:
An oscillating hoe is something that all of us know. With the help of the hoe, you can level an entire location of soil. The movements are simple, you pull, punch and move. It has a long handle and comes with a swivel head and thereby it is again very much useful.
We Are The Most Professional
Garden Care Company in perth,australia
make your garden look best